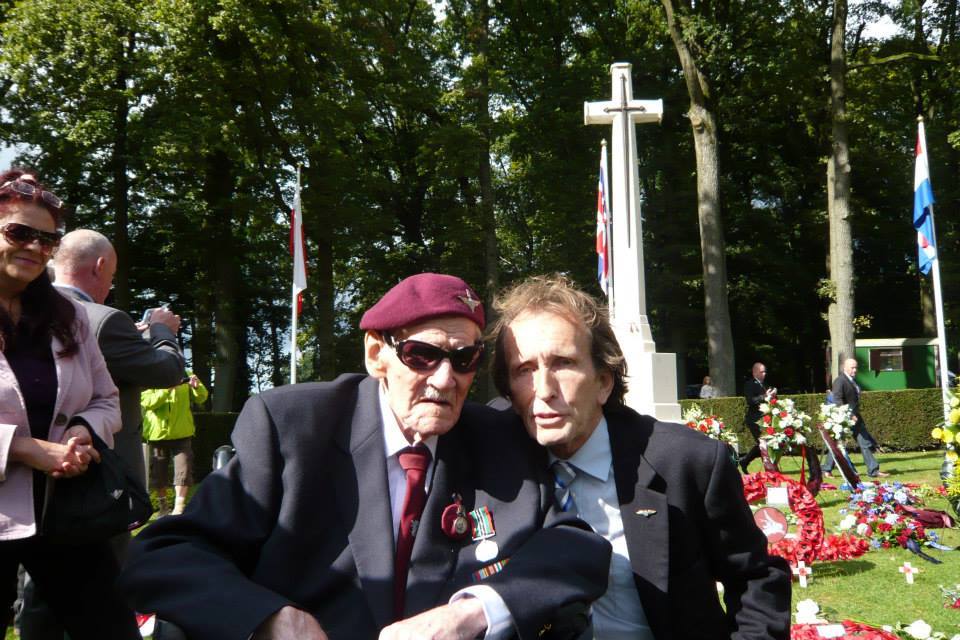 Some time ago I wrote an article about my memories of my uncle Reg Curtis, a member of the 1st Parachute Battalion in World War II, and experiences with him during annual commemorations of the Battle of Arnhem at the Airborne Cemetery in Oosterbeek. I included a remark heard from one of his fellow Veterans during my first visit with my brother Mike in 2004 for the 60th anniversary. We had arrived in the nick of time. Everyone had already taken their positions, including all the seated guests. The place was absolutely packed. Thousands of people surrounded us. Prince Charles was there.
"With only five minutes to go before the service began, as Mike parked the car, I pushed Reg down the grass towards the front where space was reserved for Veterans in wheelchairs. I was serious, concentrating hard and hoping there was a space for him when the voice of one of his pals called out from the gathered ranks: 'Reg, you lazy bugger', followed by much laughter, not least from Reg. I knew I had nothing to worry about. This was their day and the camaraderie didn't stop just because they were in a cemetery."
I never knew which Veteran made that remark, but its timing and the speaker's disregard for polite convention really stuck in my mind and has made me chuckle often since.  A sense of humour in the face of adversity is precious.

Whilst leafing through my late uncle's papers, which I am endeavouring to curate, I have come across another Veteran's remark, even more memorable for its humour, given the circumstances. It is written in a letter to Reg from a man alongside him when he was shot, a serious injury which led to the amputation of Reg's right leg.

The letter is long, unfortunately undated, written following a visit to one of the earlier Arnhem commemorations, which had clearly been enjoyed. He lists the names of various comrades met, who along with Reg he had not seen in a very long while. In fact, he says, "It was sure good to see you after all these years in the wilderness".  It may have been his first return.
Included, these words..
"I hope Reg: I've been forgiven for the time you got it in the leg, and I helped to get you under cover, when I said, Some Bastards will do anything for a rest."
I'm just imagining that said by a young man in the heat of the Battle of Arnhem.