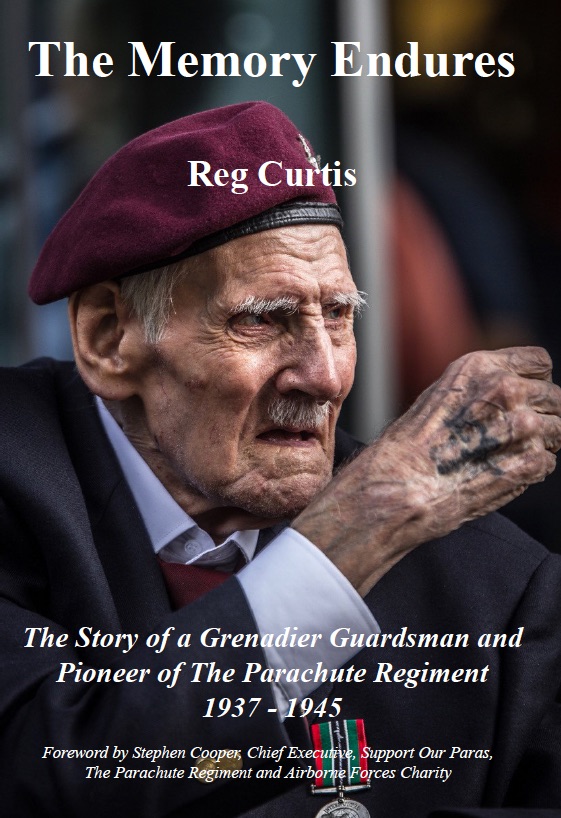 When Reg Curtis enlisted with the Grenadier Guards in 1937, little did he know that two years later Britain would be plunged into the Second World War. Reg found himself fighting for King and Country in France and Belgium as part of the British Expeditionary Force and along with 300,000 other men was evacuated from Dunkirk in May 1940.
Winston Churchill called for a new type of fighting soldier and Reg volunteered for commando and parachute training, one of the first 500 men who formed No. 2 Commando, later renamed the 11th SAS Battalion. The training was intense and the techniques new and as yet untried.
By the time they saw action the Battalion had again been renamed, and this time the name would stick: The 1st Parachute Battalion.
In North Africa the Battalion's ranks were tragically decimated, and it was here as part of the 1st Parachute Brigade that they earned the enduring nickname 'Red Devils', bestowed upon them by the enemy.
They dropped into Sicily, where many more of the original volunteers were lost in fierce fighting. But the vital role of the Para had been recognised and they were now part of a fully-fledged regiment.
The Parachute Regiment's defining battle was at Arnhem. There, in September 1944, Reg was shot and lay on his back as the battle raged around him for six days and nights. He was taken prisoner and had his right leg amputated.
You will never hear these men speak of heroism, except when referring to the medics who tended them or the many brave civilians they met. But to the rest of us they are heroes of the highest rank, and Reg Curtis is one among them.
---
The Memory Endures is available in paperback at £12.95 plus p&p by mail order direct from Pilots Publishing. It is in stock and all orders are fulfilled within one week. It is not sold in shops or through other online booksellers.

With a Foreword by Stephen Cooper, Chief Executive, Support Our Paras, The Parachute Regiment and Airborne Forces Charity, all profits from The Memory Endures go to Support Our Paras and will do so for as long as it remains in print.  It was Reg's wish to support soldiers who may experience circumstances similar to his own, following the amputation of his right leg after the Battle of Arnhem in 1944 and Support Our Paras was his chosen charity. This support is continued by Reg's family in his memory.
Please email: [email protected] to receive payment and delivery details. As international postage rates vary, please provide the destination country for an accurate quotation. A reply will always be sent to you, often almost immediately. Please check your Spam folder.
The amount donated by Reg so far from the sale of The Memory Endures is shown on the Support Our Paras JustGiving page: The Reg Curtis Fund to Support Our Paras.
An article featuring Reg and The Memory Endures from the Pegasus Yearbook 2021, The Journal of The Parachute Regiment and Airborne Forces, is here.
The Army Rumour Service book review of The Memory Endures is here.
Please visit Reg's Facebook page: The Memory Endures.
* We mail books worldwide but, regrettably, books from the UK to EU member states have been restricted as a consequence of Brexit and duties are currently being charged in some EU countries in varying amounts. We apologise to our EU friends but it is beyond our control. This only applies to EU member states and we have not heard of duties charged on books anywhere else in the world.
If you have requested payment and delivery details these may be in your Spam folder. This problem unfortunately affects emails with increasing frequency. Please check your Spam folder.